The ILS or LOC Rwy 6 has been replaced with the ILS Z or LOC Z RWY 6. Please note the new elements/requirements and differences from the old IAP, to include:
PBN box specifies GPS required
All fixes replaced with waypoints
New waypoints/procedural requirements: MALCN (SBJ transition), LEESY (at or above 1700'), TEBLE (Missed Approach), UBUCK (Missed Approach)
The following charts (new and old) are for reference and not for navigation: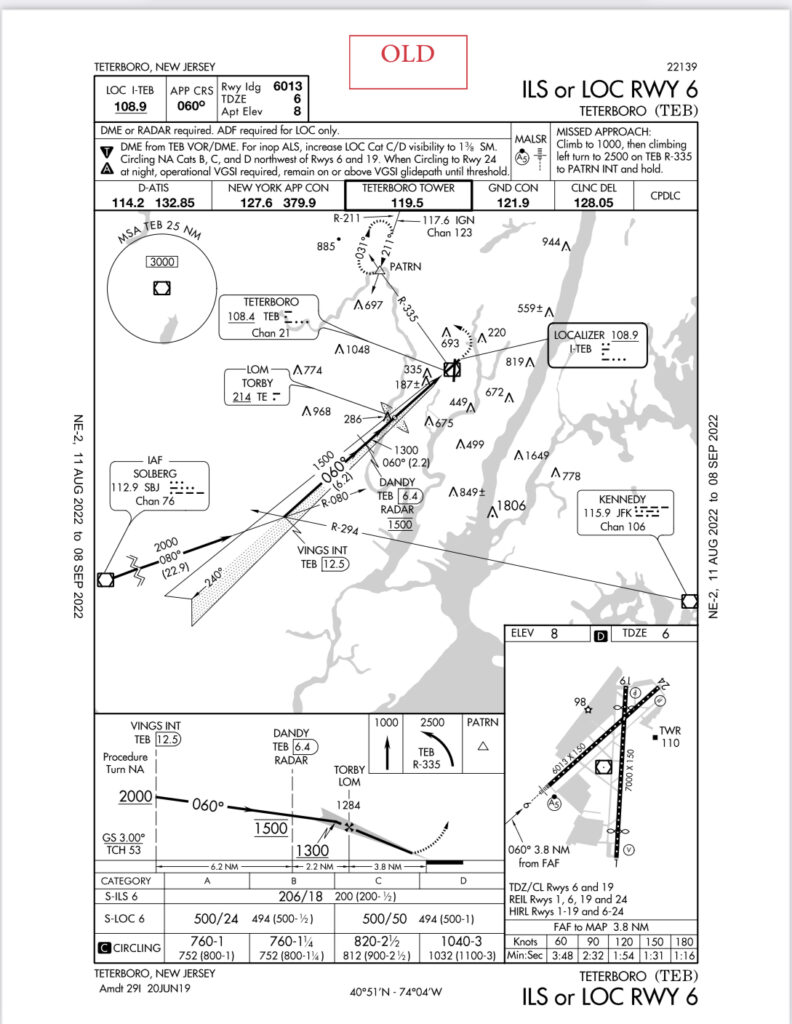 Your membership dues enable TUG to finance the Teterboro ATIS landline. Plug the following telephone number into your mobile phone and you'll always have the Teterboro ATIS at your finger tips: 201-288-1690.